Our company has been in fertilizer equipment and production line research and development over 17 years. We are a professional compound fertilizer equipment manufacturing company. You can find best fertilizer production machines and efficient fertilizer making lines from our company. In addition, there are many successful transaction cases of fertilizer production lines. For example, in April 2022, we design and sell a set of fertilizer machine for Bolivian customer granulating plant . You can get the details about this successful cases from the following.
What machines did we design for this whole compound fertilizer making line in Bolivia?
In order to meet the large-scale granular fertilizer production needs of Bolivian customers, we designed the best fertilizer solution of 30t/h:
For the pre-processing stage, we installed our automatic batching system for Bolivian customers to solve the inconvenience of manual operation.
At the same time the crusher and sieve machine can process the raw material for better granulation.
The rotary drum granulator in the production line is the best choice for large-scale 30t/h fertilizer granulation.
After granulation, the customer uses a drying cooler to ensure the quality of the granules. The coating machine can apply different colors to fertilizer granules. There are also fully automated packaging machines for fast shipping. What's more, we also provide our customers with belt conveyors in various lengths.
How to solve customers' doubts about electricity and labor?
Customers care especially about electricity and labor needs in their calls and emails.In order to solve the customer's confusion, we gave professional answers:
About power
We continue to integrate advanced accessories at home and abroad, such as Siemens and Delixi.We can ensure the low-consumption and stable operation of each equipment we produce. At the same time,we equip a control electric box to control the whole line turn on and off. It can solve the unnecessary waste of electricity for the Bolivian customers.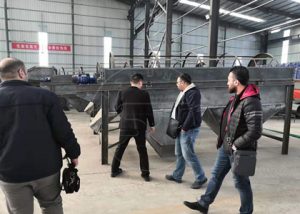 About labor
Generally speaking, in our design of compound granulates fertilizer plant, you only need 3-4 workers. One worker puts the raw materials into the equipment, two workers operate the machine, and the last worker is responsible for packing granulates fertilizer.
What is the price of the granulating plant in Bolivia?
Finally, we reach the deal for $800,000. Prices are for your reference only. Because different countries have different shipping and electricity charges. Different customers have different production lines and specific equipment requirements. They are all sold at different prices. You can contact us for consultation. We will provide you with the latest price list. What's more, we can recommend the best fertilizer production machines according to your production needs.Meanwhile, a 30t / h granular fertilizer plant requires approximately 42,000 m2. This is also a production cost.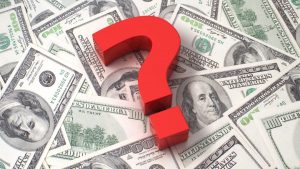 The above is the communication process between our company and Bolivian customers. Data is for reference only. You can email us for more details. ShunXin is a mature fertilizer equipment production factory. You can buy various types of fertilizer lines here. For compound fertilizer, you can get urea compound fertilizer production line, NPK15-15-15, NPK17-17-17, NPK20-10-10NPK formula production line. There are also many types of fertilizer processing machinery, such as compost turning equipment, granulator, crushers, etc. Welcome to consult anytime.