NPK Compound 1:1:1 Fertilizer cost for all Plants & Gardening Purpose
NPK 17:17:17 is a fertilizer composed of Nitrogen, Phosphorous and potassium.NPK Compound 1:1:1 Fertilizer is a field grade fertilizer composed of Nitrogen, Phosphorous, and potassium in balanced proportions suitable for all plants & gardening purpose.Therefore, if you invest the npk17-17-17 fertilizer business, it has a broad market prospect, and it is very easy to succeed.However, before you start fertilizer manufacturing, you must consider all aspects of the cost.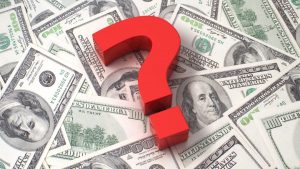 How to invest formulated 17-17-17 npk to meet precise crop requirements?
According to the content standard of nitrogen, phosphorus, and potassium, choose appropriate urea, monoammonium phosphate, or diammonium phosphate, potassium sulfate, or potassium chloride to make formulated 17-17-17 npk.Triple 17 pellet contains precisely balanced amounts of NPK.How to produce formulated 17-17-17 npk to meet precise crop requirements?Therefore, we design the advanced dynamic batching machines for your manufacturing process.Our batching equipment can help you mix the raw materials in the proper ratio according to the formula.At the same time,it can avoid the inaccurate manual operation that affects the ratio. All you have to do is set the right mix parameters, and you can get the formulated 17-17-17 npk you want.
Top 3 hot-sale production line price for triple 17 fertilizer pellets
ShunXin can provide fertilizer production lines of any production scale. However, fertilizer production lines of different sizes have different prices. For the most cost-effective fertilizer production line, you should know how much fertilizer you plan to produce per day. If you have a certain capital budget, you are welcome to consult Shunxin about the most suitable fertilizer production line for you. At the same time, we will provide you with our most advanced technical service support. But if you are still not sure the production line you need, you can refer to the three fertilizer production lines of different sizes.They are being hot sale in ShunXin.
Cost for 1-6t/h double roller extrusion NPK-17-17-17 granulation line

We design this production line for small and medium-sized npk fertilizer plants. The production line needs to cover an area of about 1000㎡, and the initial budget is about 150,000 USD. Therefore,it has the advantages of less investment and quick returns. The 6t/h production line works for 8 hours a day. You can produce 50tnpk fertilizer per day, and the annual output can reach 18000T. Besides,this 1-6t/h compound fertilizer production line suits for fertilizer manufacturer who is green hand and just starts their business. Due to low consumption, environmental protection, and great working performance, the configuration of the entire line is extremely popular in large areas. At the same time, our ShunXin equip it with a crusher, a batching machine, a mixer, a granulator, a screening machine, etc. Also, there are some auxiliary equipment can help you increase the production efficiency of npk fertilizers.

Investment for disc granulator production line to produce triple 17 fertilizer 6-12t/h  

Disc Granulator production line combined wet process is its advantages.Generally, 10t/h triple 17 fertilizer disc granulator production line price is about 200,000$.This compound fertilizer manufacturing line applies to make raw materials into granular compound fertilizers. In addition,this line adopts disc granulation technology, with low investment, high economic benefit. The whole sets of fertilizer equipment are advanced by using scientific design. Additionally, we employ high quality, anti-corrosive material to guarantee their service life and practicability of the fertilizer machines.

Balanced 17 fertilizer rotary drum granulator plant over 20 ton per hour price

This is a large-scale production line, the annual production capacity can reach 100,000 mt per year.Its budget is about 400,000 USD.Our Shunxin equipped this large-scale production line with our hot-selling rotary drum granulator. You can use our drum granulator,which has a high output.It can produce npk granulates up to 30 tons per hour. At the same time, it equips with rubber lining, which is not easy to corrode your machine and has a longer service life.Also we design some auxiliary equipment, such as dryer, cooler, coating machine, can greatly improve the quality of your npk.

 
Cost investment for npk17-17-17 fertilizer plant 100,000 mt per year
This 100,000 mt per year NPK compound fertilizer production line meets the need of most customers, being a large capacity production line and having earn great popularity in India, South Africa,Indonesia and other south-east Asia countries.These countries have large compound fertilizer demand in their agricultural activity. In addition, we choose Rotary Drum Granulator as the main fertilizer making machine, as it is the most desirable equipment for large-scale high and low concentration compound fertilizer production.
NPK17-17-17 fertilizer plant machine
Therefore, more and more fertilizer manufacture choose invest this npk17-17-17 fertilizer 100,000 mt per year. Cost investment for 100,000 mt per year fertilizer plant generally include the whole triple 17 fertilizer production process: raw materials batching, raw materials mixing, granulation process, drying process, cooling process, screening process,coating process and packaging process.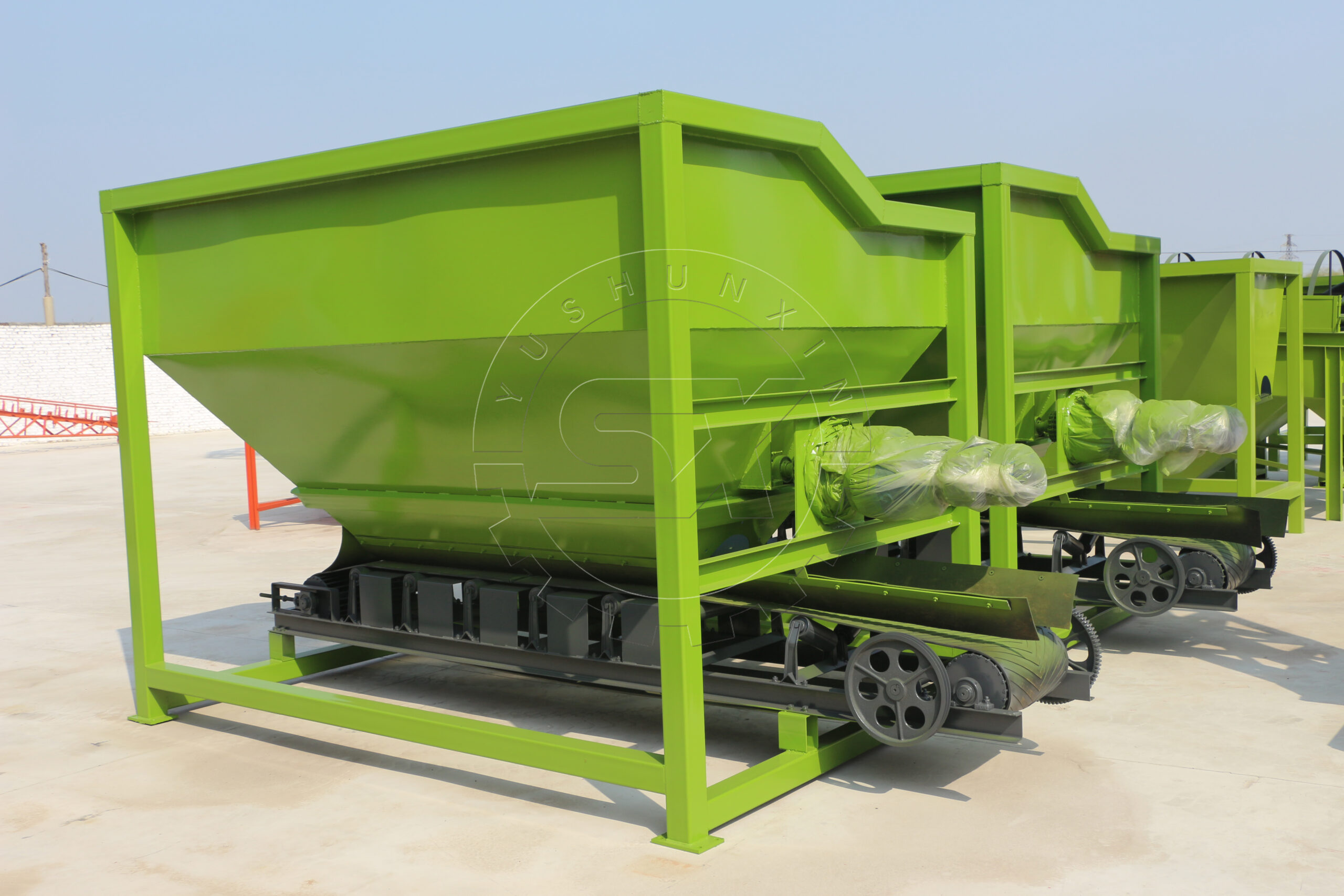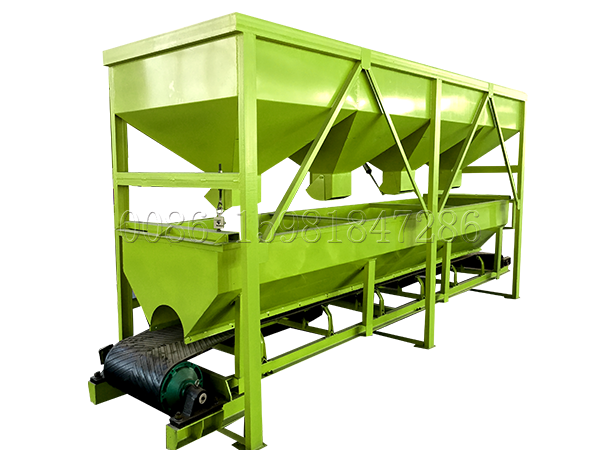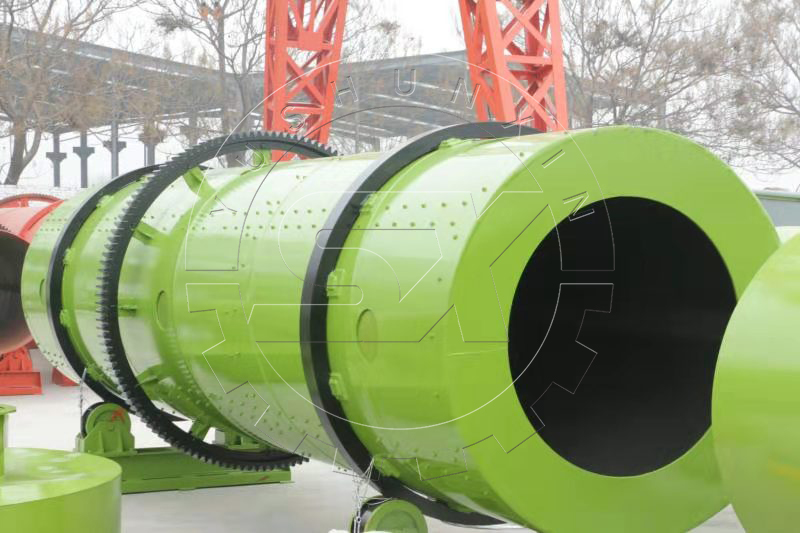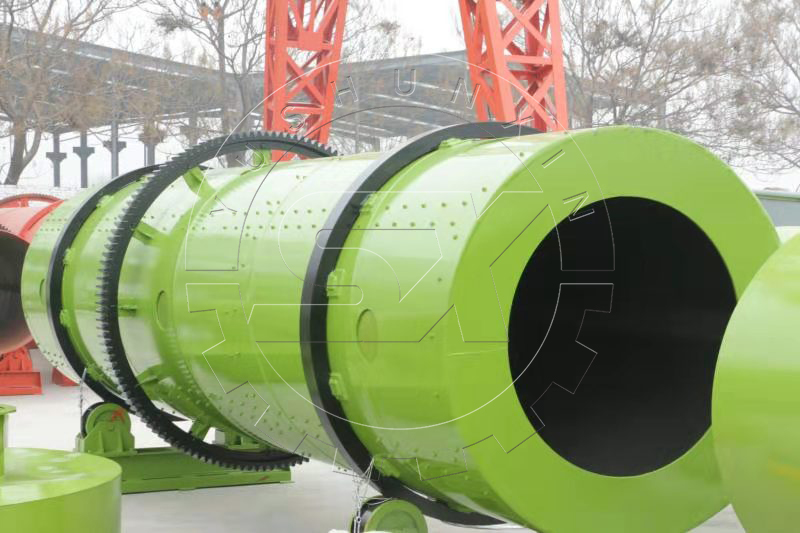 Raw materials batching
Raw materials, such as ammonium nitrate, ammonium chloride, ammonium sulfate, ammonium phosphate (for monoammonium phosphate and diammonium phosphate, heavy calcium and Calcium Superphosphate ), KCL (potassium sulfate),you can batch them in definite proportions (according to market demand and local soil test results).
Raw materials mixing and granulation
Mixing the raw materials evenly to improve the nutrient content of granular fertilizers. After being mixed well, transport the raw materials into rotary drum granulator for granulation.Besides,you can add small amount of water in the whole manufacturing process. The rotary drum rolls and rotates, and raw materials agglomerate into fertilizer granules at a specific temperature and humidity.
17-17-17 fertilizer pellets drying and cooling
Transferring the NPK fertilizers into rotary drum dryer to dry out the water containing in the fertilizer granules, increasing the fertilizers intensity. Due to the high temperature, fertilizers are easy to cake.Therefore,NPK granular fertilizers need to cool for easy to storage and transport.
NPK fertilizer granules screening and packaging
Screen the fertilizer granules. Sub-standard fertilizers should second granulation.You can coat standard NPK fertilizers to increase the brightness.Finally, they have a beautiful package by automatic fertilizer packing machine.
How can we help our customers to start balanced amounts of NPK fertilizer business within budget?
Recently, our company received an inquiry from a customer who told us that he wanted to develop the business of the local NPK fertilizer plant. So contact us to provide him with a fertilizer production solution.
First of all, we recommend that customers carry out compositional determination of local soil and crop growth conditions. After considering his current budget, we design a npk17-17-17 disc granulator line for him with an annual output of 60,000 tons. Because NPK Compound 1:1:1 Fertilizer is a soil fertilizer with nitrogen, phosphorus and potassium in balanced ratios to compound customers' local plant and horticultural uses. This production plan not only meets the customer's budget, but also achieves high-efficiency production of 10t/h within this capital range. In addition, this npk fertilizer production line with an annual output of 60,000 tons, we euqip with a full set of npk production equipment and provid follow-up technical service support.
Customer start her fertilizer production business
After the customer decided to cooperate, they successfully launched their own npk production project. In addition, some auxiliary equipment, drying and cooling machines, coating machines and packaging machines also improve the fertilizer quality.Thy assurance for the long-term production of the customer's NPK17-17-17 fertilizer plant.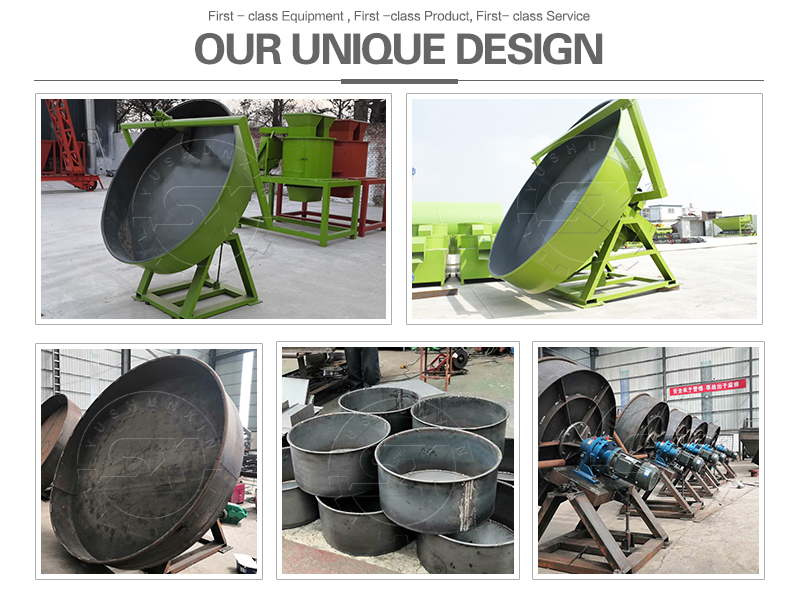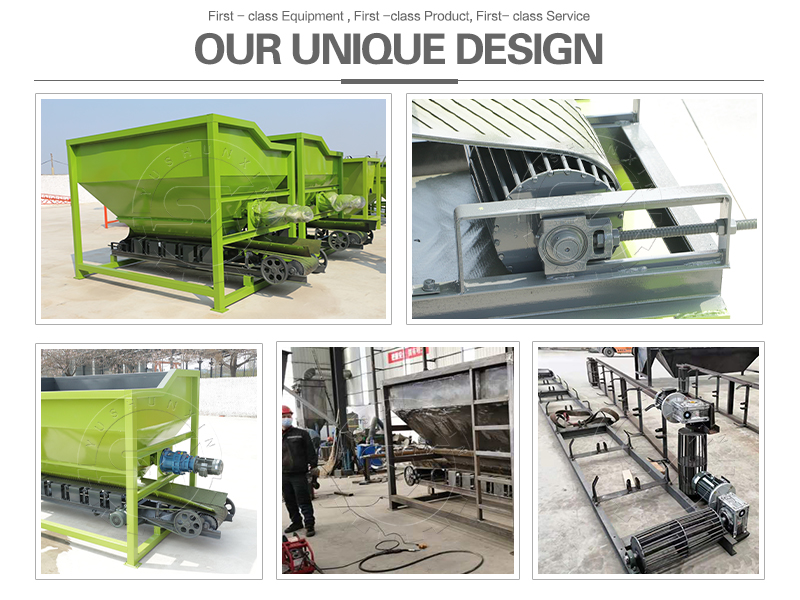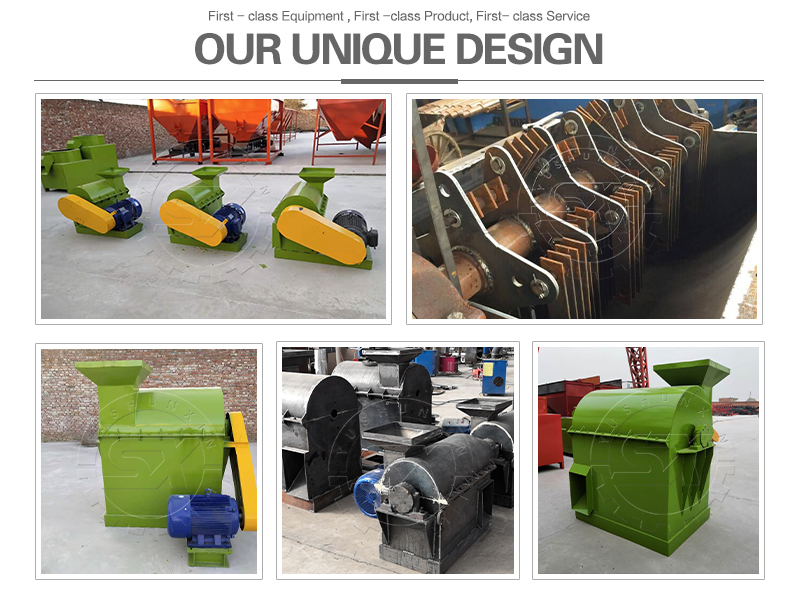 Contact us, you can get lowest quotation for your triple 17 fertilizer manufacturing business
In ShunXin, there are complete NPK fertilizer production equipment. It's wise for you to choose our fertilizers equipment manufacturing factory. Because we can provide you high qualified facilities at affordable prices. What' more, we sell products at home and abroad. Besides,our one-to-one service will provide you professional service. If you have any questions about our machines, whether at the pre-sale, on-sale or the after-sale, we will solve your problems with professional attitudes.It will be a wise choice for you to buy our high qualified machines. And then you can get high economic efficiency and best service with low investment.Welcome to contact us to get your lowest quotation!