On June 30th, 2022, a Singapore customer has successfully completed an upgrade to the existing immature production line with our professional advice.It also established a new modern automatic fertilizer pellet plant in Singapore to achieve large-scale production.Under our equipment, the high quality fertilizer produced has been sold well in the Singapore fertilizer market.
Problems meet for the existing fertilizer production line for customers in Singapore.
In the early stage of our negotiation with customers in Singapore, we carefully inquired about the existing production capacity of customers.Finally,we found several problems that affect the efficient work of existing fertilizer granulation plants.
SX Pan Granulation Plant for micro-elemental compound fertilizer production in Singapore
Detailed equipment configurations:To help Singapore customers achieve greater pellet production capacity and accurately meet market demand, we have designed a high-configuration pellet line for them, including two loader type feeders, three dynamic automatic batching machines, two cage crushers, two double-shaft continuous mixers, screening machine, four pan granulator, drying and cooling equipment, etc.
Disc granulator is an important fertilizer granulator for micro-elemental compound fertilizer production in Singapore. When producing granular organic fertilizers or compound fertilizers, a pan granulator can be used. In order to improve the granulation efficiency of customers in Singapore, Shunxin designed a high-quality disc granulator for them. Shunxin disc granulator has many structural and technical advantages. When you buy a granulator, we recommend Shunxin disc granulator. When you choose us, you will experience many first-class services such as technical support. From the following content, you can learn more about Shunxin Pan Granulator.
How does the pan granulator machine work for compound fertilizer pellets production?
There are four stages in the process of using the fat plate granulator. Including raw material addition, fertilizer granulation, finished material, unqualified products return. The following is about the disc fertilizer granulator special process.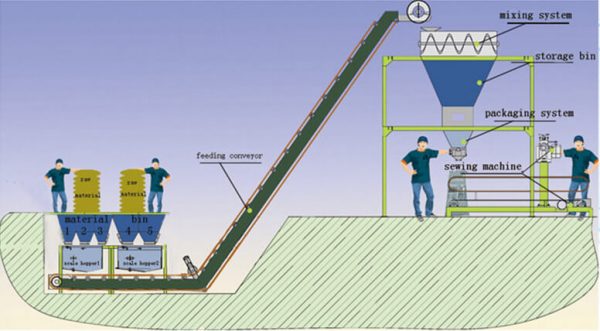 How does our plant meet our Singapore's client's production capacities?
Determine customer's needs.
Our customer in Singapore has two main production needs. On the one hand, the customer wants to upgrade the existing production equipment; on the other hand, he wants to build a new pellet production line with 10t / h high configuration.According to customers' two different production needs, we provide our targeted solutions.Because whether customers want equipment or complete granulation production line, whether they want high or low configuration equipment, we can meet customer needs.
Design disk granulation production line
On the basis of the production capacity of existing fertilizer granulation plant, if our customer wants to improve the production line, it is necessary to replace new equipment and add necessary equipment and auxiliary equipment.In addition, the customer needs a new high configuration production line to meet the production of 10t / h.We consider that the raw material owned by the customer is micro-elemental fertilizer pellets.Therefore we designed a disk granulation production line, the whole complete production line including batching machine,crusher,mixer,granulator,screening,dryer and cooler,coating, and packing machine.
Avoid excess pollution
In addition, the customer told us that their factory area has relatively strict waste discharge requirements, and the production line should be as green as possible.After knowing the specific needs of the customer, we also designed a dust collector for it, which can be used for the dust collection caused by the drying and cooling process in the granulation process of compound fertilizer.And our equipment in ShunXin adopts low-consumption technology, which can well meet the granulation production requirements of our customers.
What technical support do we support our customer's fertilizer granulation plant in Singapore?
Our Singapore customer encountered three main problems in the process of using our equipment. Our Shunxin provided corresponding technical support to help customers solve the problems encountered in production.
Inatallation Guide

After purchasing our equipment, Singapore customers encountered some difficulties in installation, and the installation layout of the production line was not reasonable enough, resulting in a large space occupied. In order to help customers solve installation problems, we sent our technicians to the customer's factory to guide the installation and provide detailed equipment installation instructions. In addition, professional training is provided for the workers in the customer's factory so that they can operate the machine correctly. Finally, our technicians left with some advice on how to maintain the equipment in order to increase the service life of the machine.
Upgrade The Transfer Belt

After the equipment was put into production for a period of time, the Singapore customer reported to us that there was a congestion phenomenon when the material passed through the batching machine from the parallel conveying equipment to the next production, and asked us if there was any improvement method. After understanding the problems encountered by customers, our professionals provided a new solution for the first time, replacing the original conveying equipment with a lifting conveyor belt to slow down the conveying speed. The new solution is appreciated by our customers in Singapore.
Improve Production Efficiency

In addition, the Singapore customer told us that after the production was completed, the cost of hiring workers to carry out product packaging and palletizing was too high, and asked if we had any improvement methods. We recommended our auxiliary equipment-automatic palletizer to the customer. Automatic palletizer is a kind of automatic palletizing equipment with flexible and fast palletizing method. It is an intelligent equipment to replace manual palletizing. It can greatly improve work efficiency and improve the mechanization and automation of palletizing.
Why choose SX to help you setup fertilizer pellet plant?
Our SX pan granulator has four great design points,including adjustable angle disc, automatic cleaning device, robust base design, flexible belt design and high production capacity.It can be seen from the above structural characteristics that the pan granulator has a compact overall structure and the advantage of saving working area.Therefore, it is an ideal equipment for compound fertilizer and compound fertilizer granulation ,and many fertilizer manufacturers like it.
If you want more than a granulator, we can also provide you with complete a set of machines. If you are just starting your own npk particles project, please let us know your production conditions and we can recommend the most suitable machine for your npk pelleting line. Different raw materials and scales have different npk particle production schemes. What's more, according to your budget, the choice of npk pellet production line is also different. It is very important for you to choose a reasonable fertilizer solution and equipment.It allows you to get the maximum profit with the least money.
In short, no matter what you want, npk granulator, or a complete npk fertilizer production line, we can give you a very pertinent suggestion. So please feel free to contact us to start your npk compound fertilizer production plan as soon as possible.Moreover, we can send our installation engineer to your place to instruct installation, commissioning , and training your staff.
Get in touch now, to get professional solutions for your own fertilizer production business.
We promise that you can buy our high-quality fertilizer pellet plant equipment at the lowest price in our ShunXin. No matter you have any production needs or equipment requirements, we can customize it for you. Please let us know about any of your needs, including the raw materials you have.We are ready to provide you with professional solutions for your own fertilizer production business, welcome to consult!