Granular fertilizers are in high demand worldwide.Because compound granular NPK fertilizer can meet the comprehensive needs and balance of various nutrients required to agriculture. Therefore, you can build your own granular NPK fertilizer production line to make granular NPK fertilizers. The granulation production line is a part of the compound NPK fertilizer production line. It can produce a compound NPK fertilizer with 2-3 chemical elements in the shape of granules instead of powder. In order to meet your different needs, we have designed a disc granulator production line for you.The disc granulation line has simple production process, low investment and easy operation.It is suitable for small and medium-sized fertilizer producing.
Disc granulation production line manufacturing different types of compound fertilizer
The raw materials you have determine what kind of fertilizer manufacturing line you can choose. These materials have a wide range: Nitrogen sources include urea, ammonium chloride, ammonium sulfate, ammonium bicarbonate, etc. Phosphorus sources are: calcium phosphate, heavy calcium, monoammonium phosphate, diammonium phosphate, calcium magnesium phosphate fertilizer, etc. Potassium sources include potassium chloride, potassium sulfate, etc. Therefore, if you want to realize your granulation production plan project, you must first have the right materials and the right process technology. In addition,for help you produce high quality fertilizer,we design a disc granulation production line.This line have a wide range of applicability .You can use it to manufacture different types of compound fertilizer.
Producing Phosphate Fertilizer
If you want to make phosphate fertilizer by disc granulator, this disc granulation production line for your reference. You can use wet granulation technology for pelletizing.You can add water, vapor, clay, kaolin or something.They all can improve adhesive force of powdery materials. Then the powders will be together. Meanwhile, because of the rotating disc, these powders will be shaped into round balls.After the granulation, the pellets will have high temperature and moisture content.
Thus, you should use a phosphate dryer for lowering their moisture content. And a cooling machine is helpful for lowering their temperature.Therefore, this phosphate fertilizer disk granulation line is suitable for fertilizer manufacturers just starting the fertilizer business.Besides,if you want mass production, we can also design the rotary drum granulation production lines for you.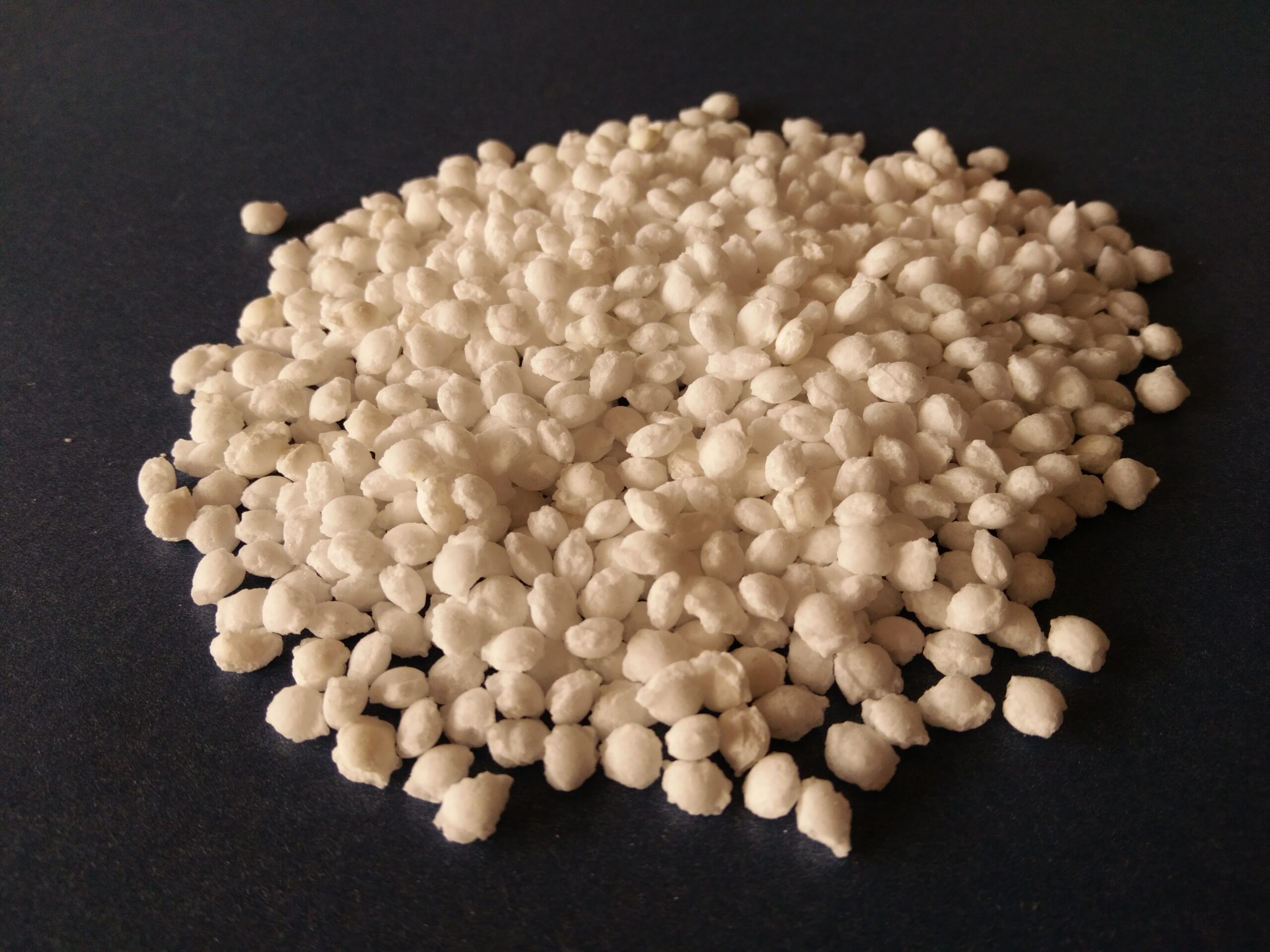 Urea based compound fertilizer
Before granulation, you should crush urea, ammonium phosphate,potassium chloride and others by the crushing machine at first.Then, you can feed them into the granulation machine. With the help of steam or liquid, raw materials will gradually form granules under the mechanical action of the granulator. In order to ensure the strength of fertilizer particles, you can add some granulation additives, such as formaldehyde, gypsum, etc. to improve the physical properties of the product. When there are magnesium elements in your fertilizer formula, you should supplement magnesium hydroxide. How much magnesium do you should add, you can refer to this table.
Crop Category
mineral nutrition
N
P
K
Ca
Mg
Soybeans
81-101
18-30
29-63
23
10
Peanuts
50-68
10-13
20-38
25.2
25.3
Lychee
13-16
6-9
17-21
6-9
3-6
Pineapple
3.7-8.8
1.1-1.9
7.4-17.2
2.22
0.78
Mango
1.74
0.23
1.97
0.25
0.23
Tomato
2.1-3.4
0.6-1.0
3.7-5.3
1.6-2.1
0.3-0.6
Eggplant
2.6-3.3
0.6-1.0
4.7-5.6
1.2
0.5
Chili
3.0-5.2
0.6-1.1
5.0-6.5
1.5-2.0
0.5-0.7
Chinese Cabbage
1.8-2.6
0.9-1.1
3.2-3.7
1.6
0.2
Celery
1.8-3.5
0.7-1.6
3.9-5.9
1.5
0.8
Carrot
4.1-4.5
1.7-1.9
10.3-11.7
3.8-5.9
0.5-0.8
Onion
2.0-2.4
0.7-0.9
2.2-4.2
1.16
0.33
Cucumber
2.8-3.2
0.8-1.3
3.6-4.4
2.3-3.8
0.6-0.7
Watermelon
2.9
1.2
3.3
3.0
1.6
Melon
3.5
1.7
6.8
4.95
1.05
Bentonite Granulates
Generally,the moisture content of bentonite materials is low.You should use this raw materials plus 26% wet materials(excipients) to produce high-quality bentonite granulates.You can use this disc granulation line to produce it. Because it adopts wet technology. It can accept the raw materials whose moisture content is about 25%.You just need to feed bentonite powders from the feeding port. Then the rotating disk will granulate them into pellets because of the centrifugal force.
If you need, you can spray water or binders into the materials when it works. The scraper inside the disc pan granulating machine is also helpful. Because it enables you to process raw materials smoothly and efficiently.What's more, the finished pellets will be complete without breakage. If you use it for large scale bentonite granules production, it is necessary for you to equip with a drying machine and rotary cooler. These two machines can help your bentonite granules in a better status for your commercial sale.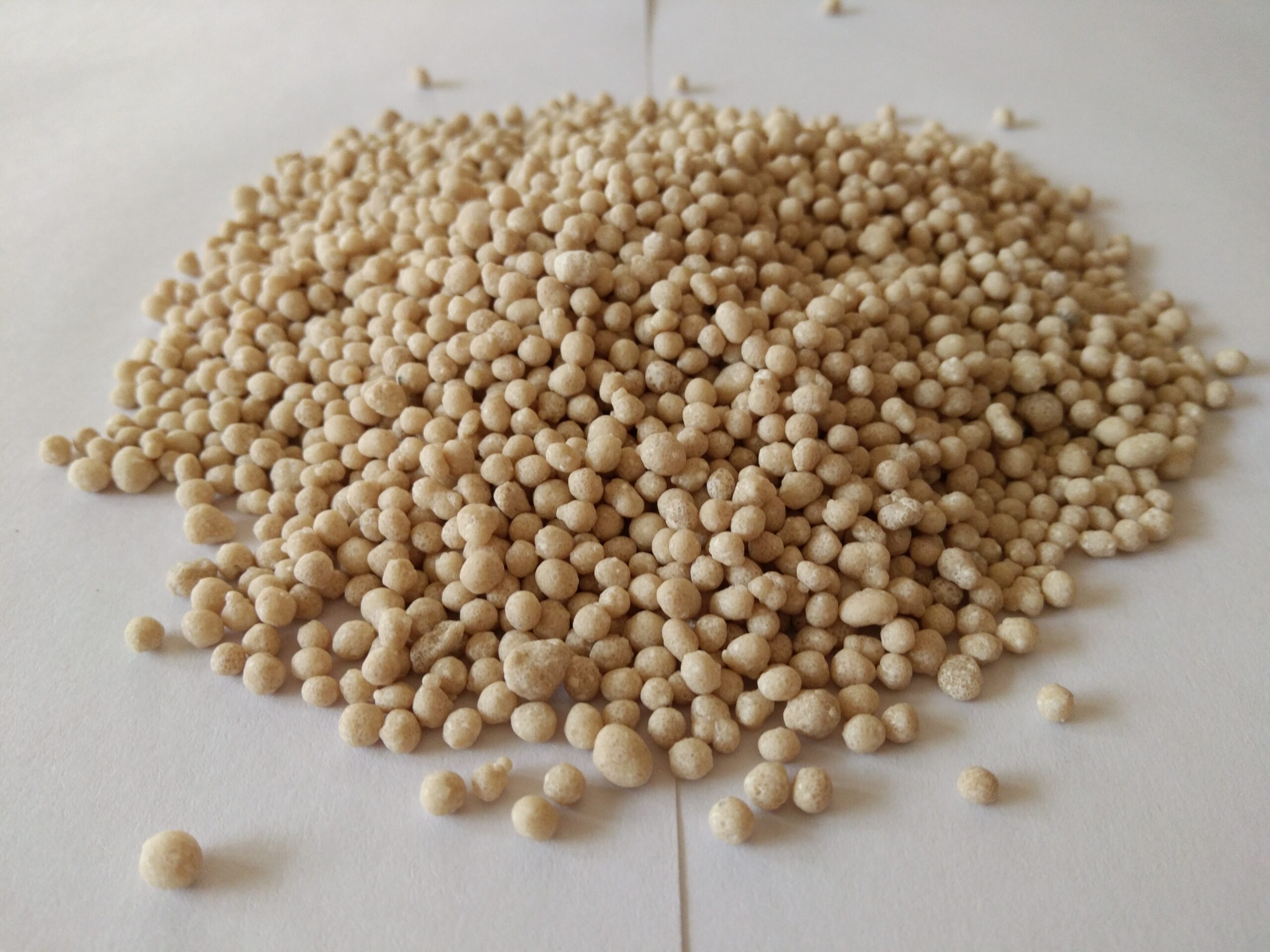 The complete manufacturing process for disc granulation line
In the manufacture of granular NPK fertilizers, you can choose a complete disc pelletizing line to produce NPK fertilizers. In order to save your planning investment, shorten the construction period, reduce production costs, and make full use of land resources, how to make good granular NPK fertilizer? You can use our efficient disc granulation line including:  batching → crushing → mixing →granulating →drying → cooling → sieving →  coating → packaging.
When should you use a drum coating machine in disc granulation production line?
Generally, granulating equipment is a key equipment for making fertilizer granular. However, there are some processes you had better do for making granular fertilizer better. Here you can know how does a fertilizer coating equipment play a role for processing granules.
After the organic fertilizer granulating, the granules will have high moisture content. Therefore, a drying machine will make it in a better status. However, through the high temperature drying, granules will have high temperature. Then, a rotary cooler will be helpful.

When cooling finished, it is time for coating. You can use some coating agents for making pellets harder so that it will not be broken easily. Especially, the products will be more beautiful. For your information, you can also use a screener before coating for selecting qualified and unqualified fertilizer pellets.

Then, you can pack the coated fertilizer pellets.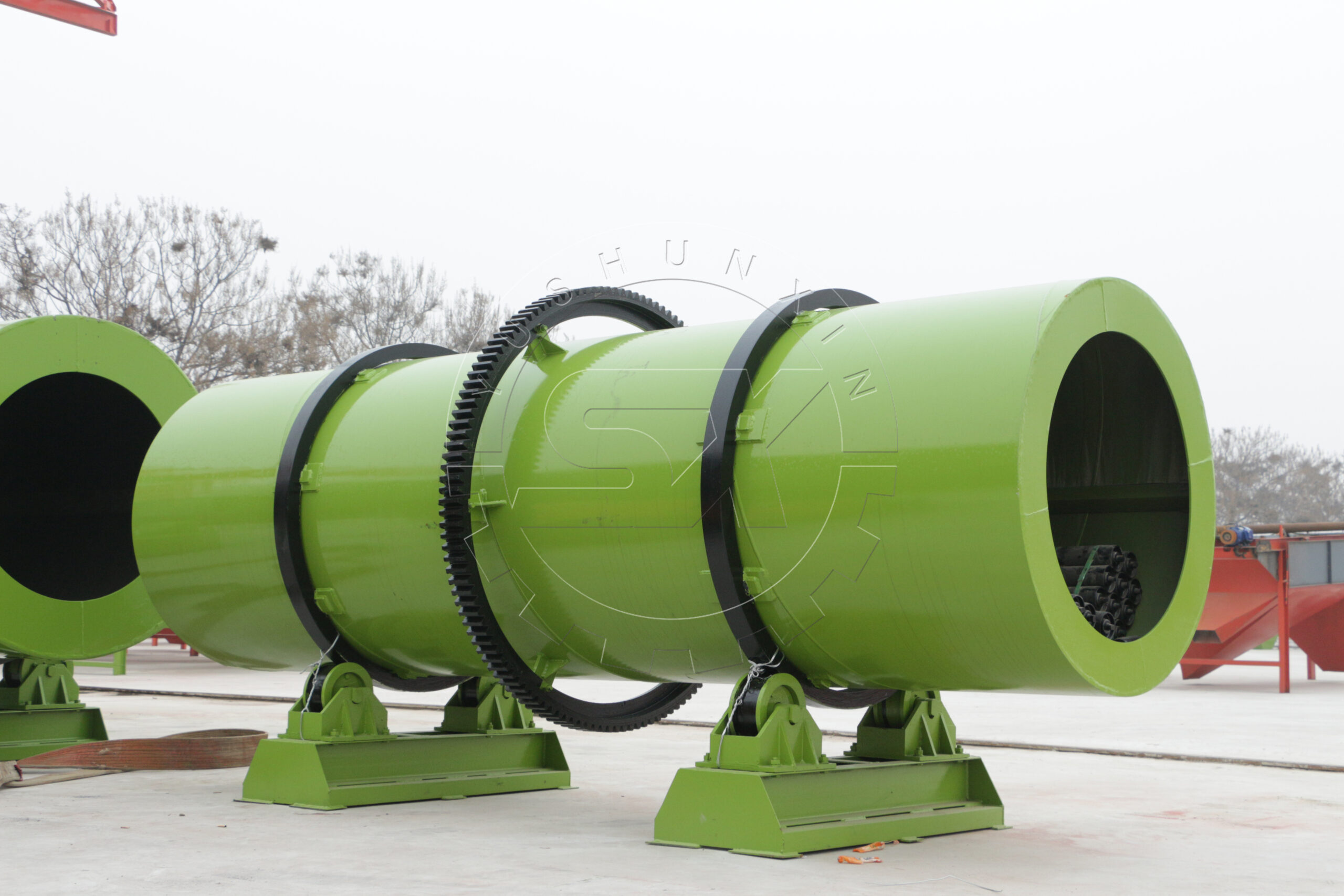 How to choose granulation production line for your fertilizer business?
In a word, choosing the right pelletizing line will speed up the production capacity of your NPK fertilizer plant and bring you higher economic benefits. Our company Shunxin can design granulation production lines with various capacities for you. You can choose according to the production capacity, plant area and total power you need. If you have a large fertilizer production plant, we have a wide range of products to meet your needs.
At the same time, if your factory is a small factory and cannot provide a large granulation area, you can choose our small granulation production line. In addition, we can also customize the machine for you. As long as you tell us your needs, we are willing to provide the right method for your NPK fertilizer production business. We have professionals who can provide you with technical support. If you have any interest or need for our machines or production lines, please feel free to contact us!