Do you want to be a qualified npk fertilizer manufacturer? Do you want to build your own npk fertilizer plant? Do you know how to start npk fertilizers business?Our company can provide you some solution about npk fertilizer plant machinery to help you produce npk fertilizer.If you are preparing to set up NPK plant,our NPK machinery is a good choice.Next,when you has had complete npk machinery, you should consider what kind of raw materials can you choose.Surely,in the process of production,if you have needs for NPK fertilizer production formulas and production capacity, there also have suitable solutions with our machine.What' more, you can get top two production technology by npk machinery from us to obtain qualified NPK.No matter before sale, during sale and after sale, you can experience our special service for free.
Why so many fertilizer manufacturers are keen on npk production?
In recent years, more and more fertilizer manufacturers have chosen to produce npk fertilizers.Because NPK fertilizers are chemical fertilizers containing any two or three of the crop nutrients nitrogen.The produced NPK compound fertilizer can meet the comprehensive needs and balance of various nutrients required by agriculture.Phosphorus (P)-Phosphorus is largely responsible for root growth and flower and fruit development.Potassium (K)-Potassium is a nutrient that helps the overall functions of the plant perform correctly.
How to set up fertilizer plant?
To set up an NPK fertilizers plant, here are two factors you should consider.
Firstly,what scale of production do you want? The plant scale decides the size of the fertilizer production equipment you need. At the same time, the large scale plantcanmake large fertilizers production capacity. If you only want to make small scale fertilizer production , you just need a small scale plant and even you can manufacture in your own farm.
Next, you must have a certain site, and the fertilizer plant is usually built in the suburbs.Because it is conducive to equipment operation and subsequent waste discharge;
then you need a series of NPK fertilizer equipment to run continuously in the plant.
Finally,for your efficient production,we can provide NPK fertilizer plant machinery solution with a high degree of automation.
Key Equipment to set up npk fertilizer plant for sale
Do you know the importance of equipment for npk fertilizer production? Only after a series of equipment processing, raw materials can be converted into npk fertilizer to play a role. But every step in the npk fertilizer manufacturing process is different and the equipment required is also different. You should strictly check each equipment, only in this way can you produce high-quality npk fertilizer efficiently .
How to make nutritious npk with a batching machine?
Generally, manufacturing process of npk fertilizers need to prepare the raw materials of NPK fertilizer.It is alternative for you to choose them from urea, ammonium nitrate, ammonium chloride, ammonium sulfate, ammonium phosphate, potassium chloride and potassium sulfate by a certain proportion (mainly based on your sales market needs and local soil test results). How to process raw materials to prepare nutrient-rich npk fertilizer? ShunXin can supply two batching machines to help you make nutritious npk.One is a static batching machine.It  has a high degree of automation and only needs to be manually fed nutrient elements.The other is a dynamic automatic batching system.It has a high degree of automation and can realize continuous batching to nutrient elements . The  ratio of automatic can be carried out according to the set parameters.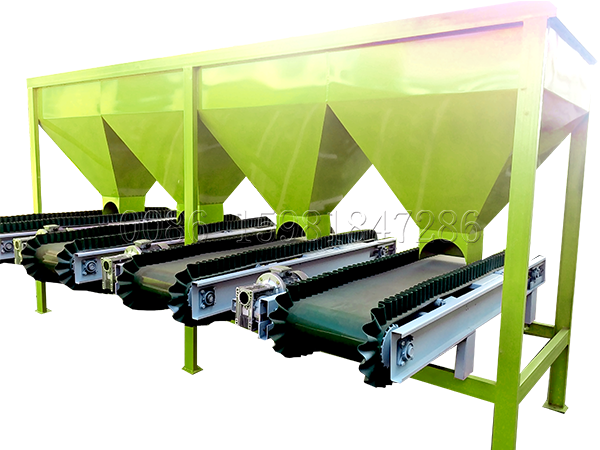 Horizontal & vertical blenders for balanced npk mixture production
Mixing the raw materials prepared according to the required ratio in the mixer evenly to improve the overall uniform fertilizer efficiency. But how to mix npk fertilizer in your npk plant?Our company can provide horizontal mixers or vertical disc mixers for balanced npk mixture production. The disc granulator has stable rotation, low power consumption and stable operation.Compared with the vertical mixer, the horizontal mixer has higher power.Therefore,it can quickly realize the mixing and stirring of various materials.
Fine powder making machine for efficient npk granulation
In the npk fertilizer production process,the sizes of the materials that have been mixed and stirred are very different.It is not conducive to subsequent uniform processing. Therefore, you need crushed the large pieces of raw materials that have been mixed and stirred evenly into particles of equal size/It is convenient for your subsequent granulation processing.How to produce particles of equal size?Our two crushers using in manufacturing of npk fertilizer can help you.If you use our vertical crusher or chain crusher,you can get fine powder for efficient npk granulation.The vertical crusher has strong adaptability, especially for materials with high moisture content.It is not easy to block, and unloads smoothly.Compared with vertical crusher ,chain crusher is suitable for crushing block material in returning material in fertilizer production.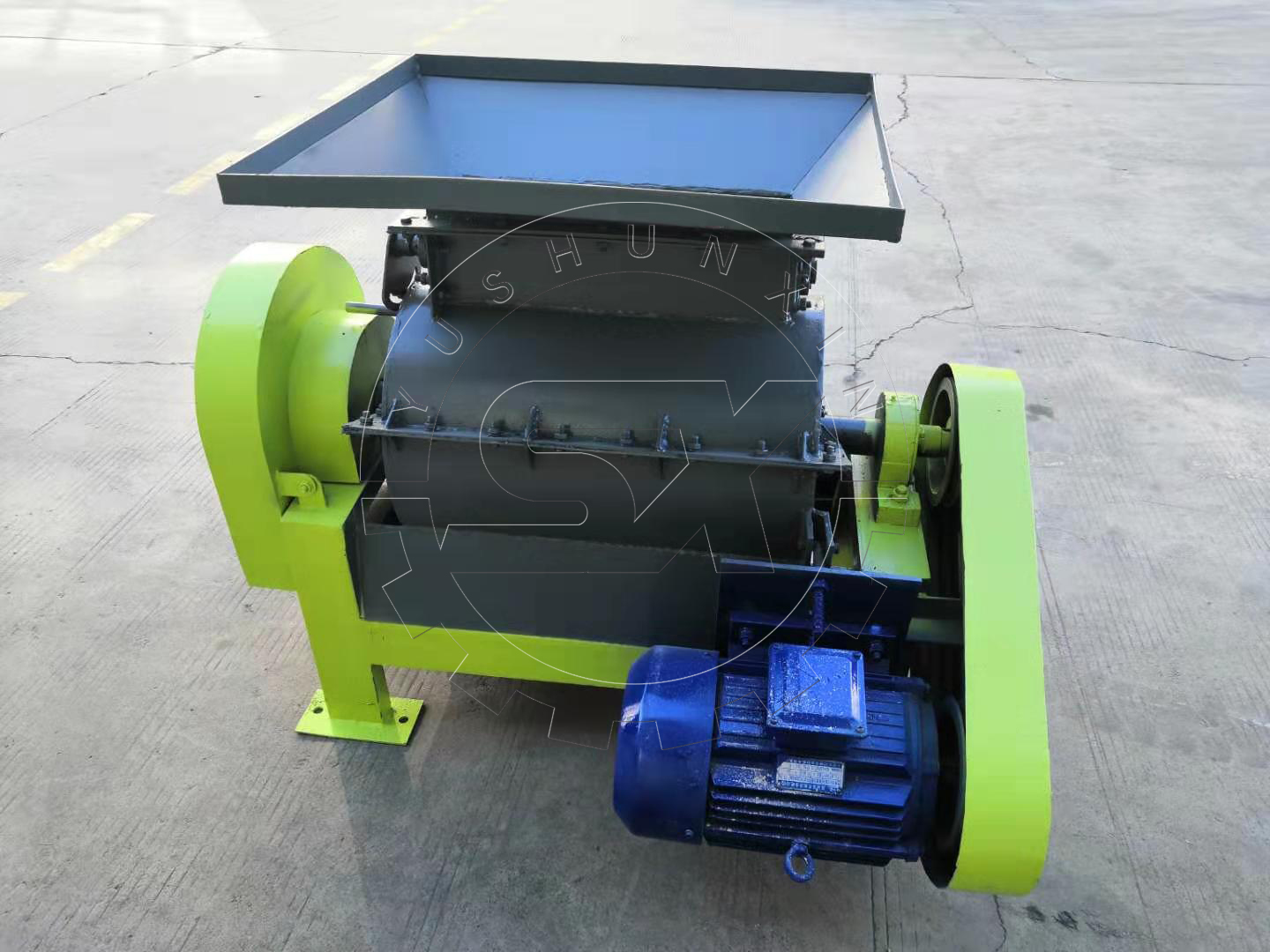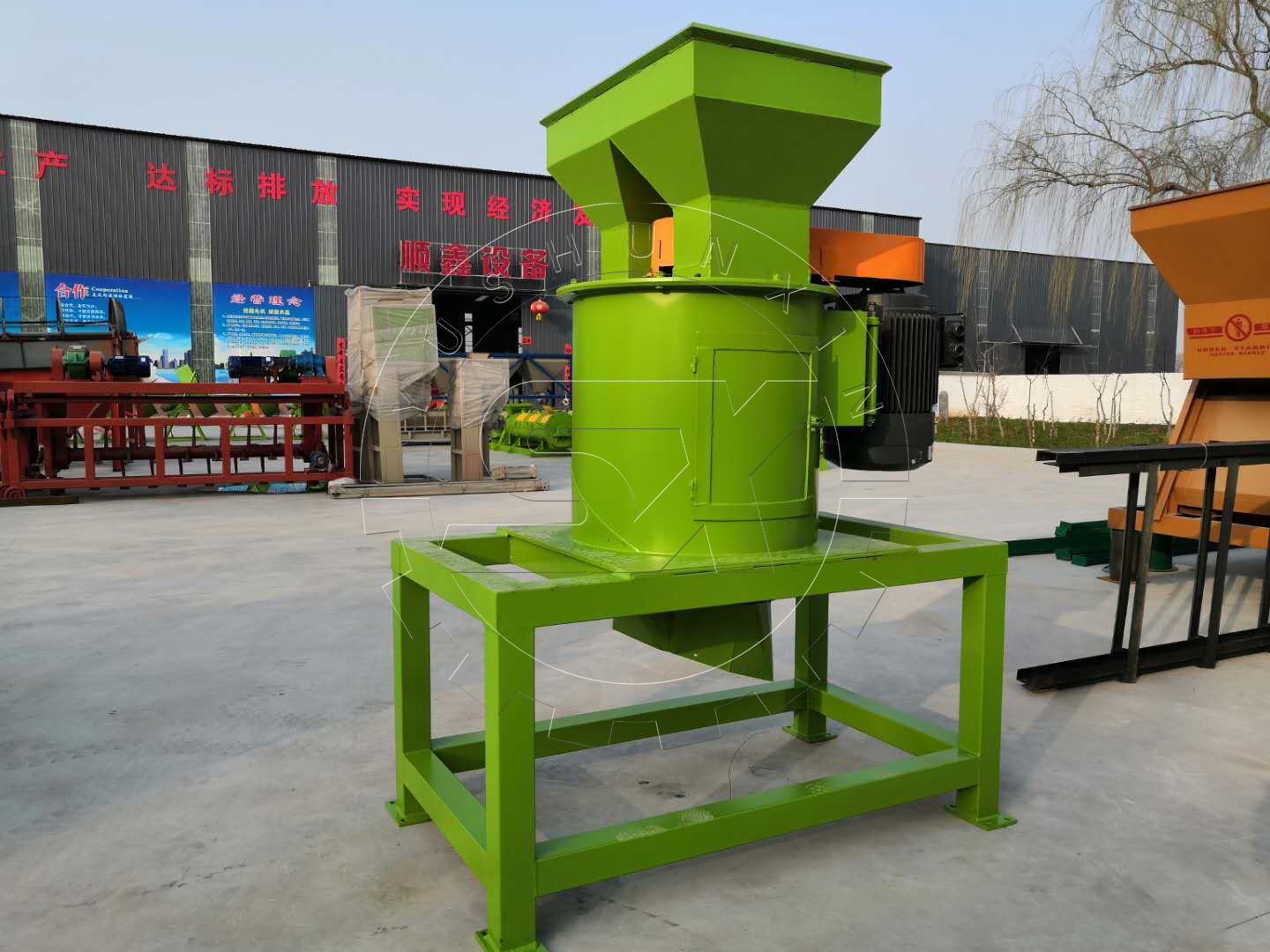 How to choose a quality granulator for your npk fertilizer production factory?
The material after being evenly stirred and crushed is sent to a granulator through a belt conveyor for granulation.This step is an indispensable and most important step in your process flow of NPK compound fertilizer production line.So how to choose a granulator is very important.To meet your requirements for npk manufacturing granulates plant ,we can manufacture different types of quality granulator. For your needs of large production capacity, you can use our drum granulator.It has a high output and can produce npk granulates up to 30 tons per hour. At the same time, it is equipped with rubber lining.It is not easy to corrode your machine and has a longer service life.Compared with drum granulator,our disc granulator can produce particles of different sizes.It can meet your small and medium-sized production, reaching 6 tons per hour.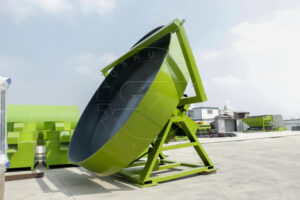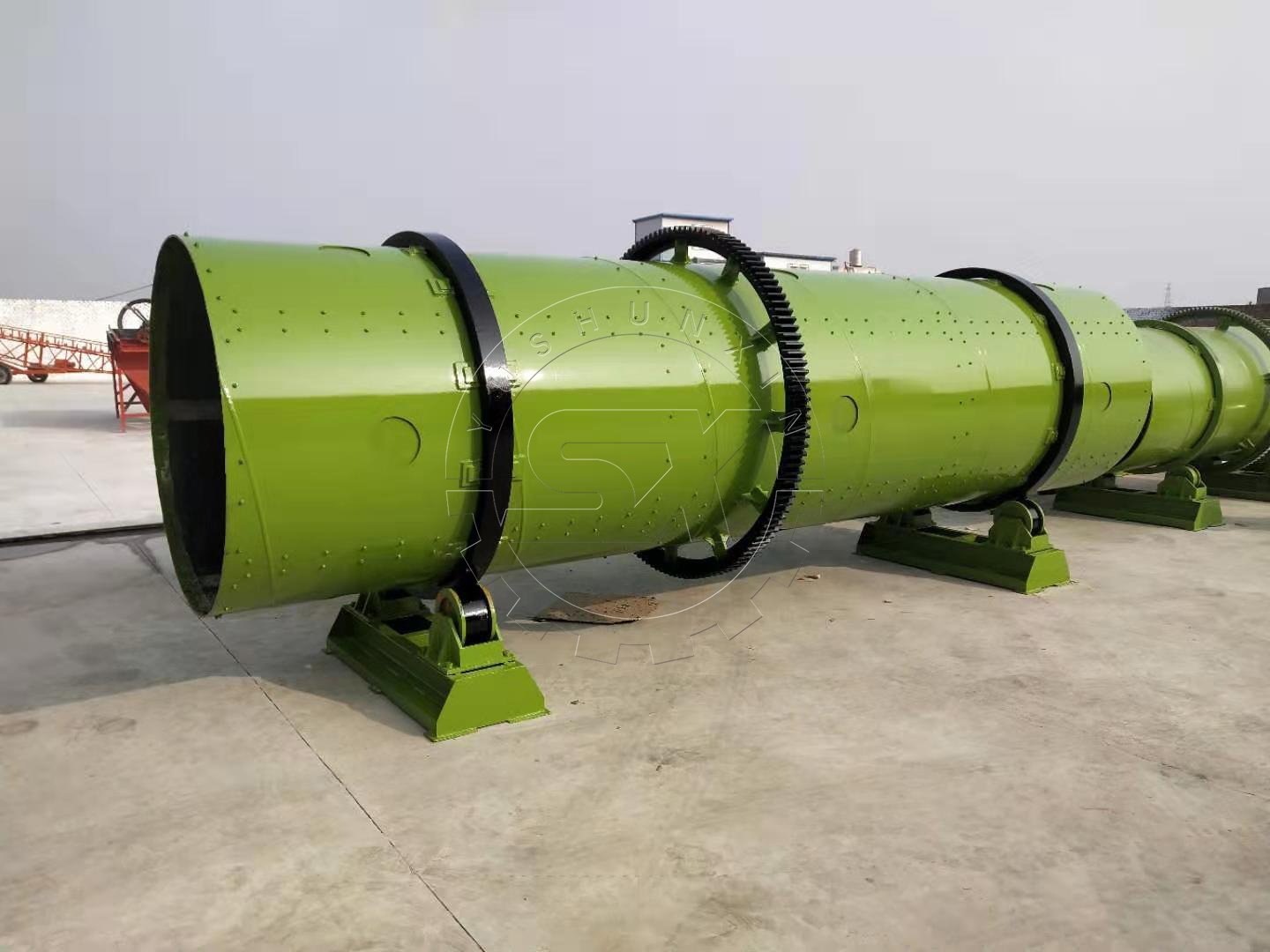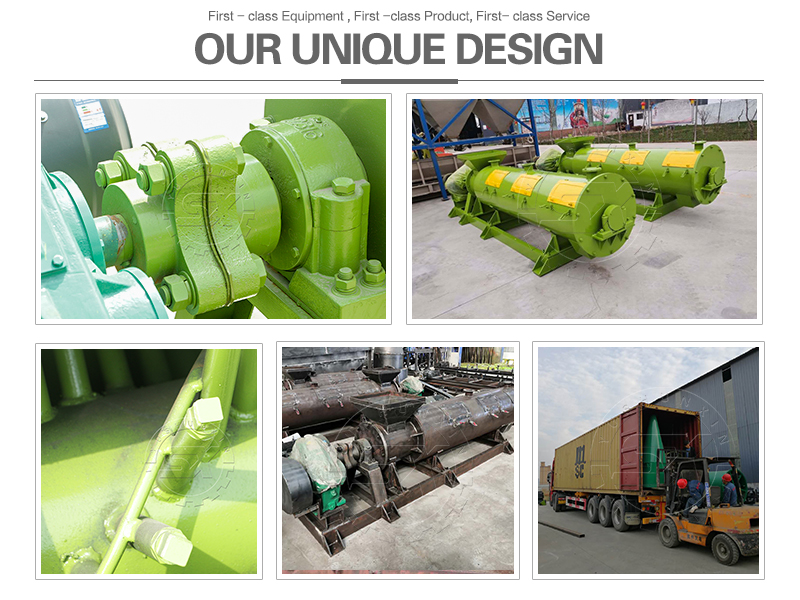 Why do you need a Screener in the npk production process?
You should return unqualified particles to the NPK compound fertilizer production line to further processing.How to screen qualified npk particles preliminary?We design our drum screening machine for your npk manufacturing process.It is widely used in the screening of various solid materials with a particle diameter of less than 300mm. Its screening capacity is 1-20 tons/hour,which can meet your needs.
For the efficient production of your npk plant, we have designed the following production plan for you. Firstly, you can get the required nutrients of npk through the batching machine.Secondly, the raw materials are prepared for granulation through the mixer and crusher.Next you can use the granulator to produce the final form of npk.Finally, the qualified products are screened out by the screening machine.In this way, certain materials can be continuously operated by the NPK fertilizer plant machinery.
How to select raw materials for your npk plant?
In order to achieve efficient production in your npk factory, you should choose the right raw materials.We can give you some principles to pay special attention to when choosing raw materials.
Commonly used raw materials in the npk manufacturing plant
What are the raw material that are required in your npk fertilizer manufacturing plant?The raw materials for your production of NPK compound fertilizers are always some basic fertilizers and intermediate products. They are mainly ammonium nitrate, ammonium sulfate, urea, super phosphate, double super phosphate, ammonium phosphate fertilizer, potassium chloride, potassium sulfate, ammonia, various nitrogen-containing solutions and phosphoric acid. These raw materials for inorganic npk fertilizer production contain nitrogen, phosphorus and potassium.They are extremely important elements in NPK fertilizers.
What are the principles for selecting raw materials for npk fertilizer production plant?
According to the characteristics of fertilizers, you can select raw materials with low hygroscopicity.It can ensure the concentration of nutrient elements and improve the quality of fertilizers.
Select raw materials according to soil properties (acidity, alkalinity, fertilizer retention) .It can avoid fertilizers reacting with soil substances and losing fertilizer efficiency.
Taking into account the nutrient requirements of the fertilized crops (ammonia-like, chlorine-avoiding).You should select the raw materials to maximize the effect of the nutrients in the raw materials.
In addition, these materials are not harmful to crops, soil and the environment.Or it will "degrade" nutrients to cause deterioration of npk compound fertilizer materials.
NPK Fertilizer Production Formulas
There are two kinds of npk formulas for you to choose: universal formula for NPK fertilizer and special formula for NPK fertilizer. They are both beneficial to crop growth, but the difference between them is the ratio of nutrients. Whether you want to configure equipment for any ratio of npk fertilizer, we can meet your needs or even customize it for you.
Universal formula for NPK Fertilizer
The formula of npk fertilizer generally does not consider the type of crops and has a wide range of applications. However, how to prepare universal NPK? You need to use our equipment to produce qualified universal NPK.For example, you can produce npk15-15-15,npk 12-12-12, npk10-10-10. Or you can appropriately change the ratio between N, P, K in the formula according to the characteristics of soil, such as: N : P : K ≈ 1.2 : 1: 0.8.Our equipment is fully capable of manufacturing process of npk 12-10-8 line that meet these ratios.
Top three kinds of production capacity of NPK fertilizer plant
Are you a small npk fertilizer supplier or a large scale npk fertilizer manufacturer? Or are you thinking about how to establish a special fertilizer industry?The equipment required for different capacity production lines is also different. Before purchasing equipment, determine the capacity you want .However,don't worry.Regarding your needs for different production capacities line, we can provide three suitable solutions for you to choose:
1-3t/h Double Roller Extrusion Granulation Plant for npk production
This production line has the following advantages.This production method can realize the timely circulation of products, effectively prevent inventory squeeze.At the same time,it can save factory floor space, and human resources.
Because this capacity is small,this production method is suitable for manufacturers who sell fertilizers through fixed sales channels, and can directly sell the products to the final target market ( that is consumers) without going through any middlemen.What' more,its production process is simple and easy to operate. If you need this production line, we can recommend you our Double Roller Extrusion Granulator in manufacturing process.It has a production capacity of 0.8-3.5t/h, which greatly meets your needs.Generally,the complete production line goes: batching→mixing→crushing→granulating→screening→packing.
Required Disc Granulator production line to produce NPK fertilizer 3-12t/h  
Under the situation of global economic downturn, this size of production capacity line can prevent unnecessary overcapacity.Besides,it can avoid waste of resources, and can meet the market demand in time.
Besides,its process of manufacturing npk is economical, and you can pay less money but get highest quality npk fertilizer.Therefore,for manufacturing high-quality npk,we suggest you use our Disc Granulator in your plant.Its production capacity is within 12t/h, which greatly meets your needs. To sum up, the necessary proceeding line is : batching→mixing→crushing→granulating→screening→drying→cooling→packing.
Line of npk complex fertilizer 12-30t/hour with Rotary Drum Granulator
For large-scale npk production plants, we design 12-30t/h Rotary Drum Granulator line for you specially.By this npk line,you can get enough inventory.It can meet multi-channel sales.It is conducive to expanding the proportion of other markets and meeting the large cycle of production and sales.There are some stocks that can effectively deal with market risks, to achieve stable sales.
For its highly profitable,the rotary drum granulator design are becoming first choice for medium and large manufacturers. To realize large-scale manufacturing, your npk factory can use our Rotary Drum Granulator. Its production capacity within 30t/h, which meets your various production capacity needs. Usually speaking, all proceeds in the Line of Rotary Drum Granulator are : batching→mixing→crushing→granulating→screening→drying→cooling→packing. Moreover, if you want to increase the brightness and roundness of the granules, our coating machine can help you make the appearance more beautiful.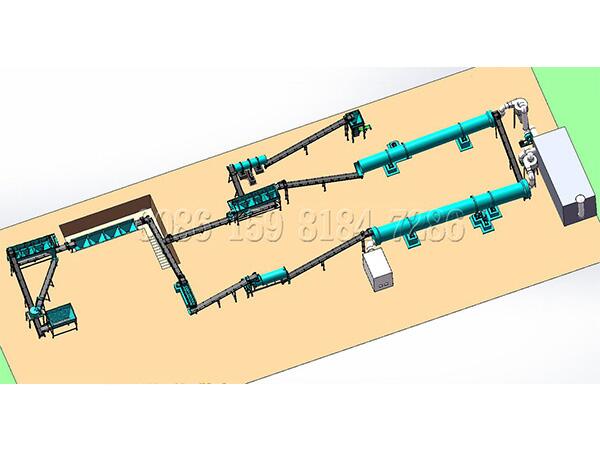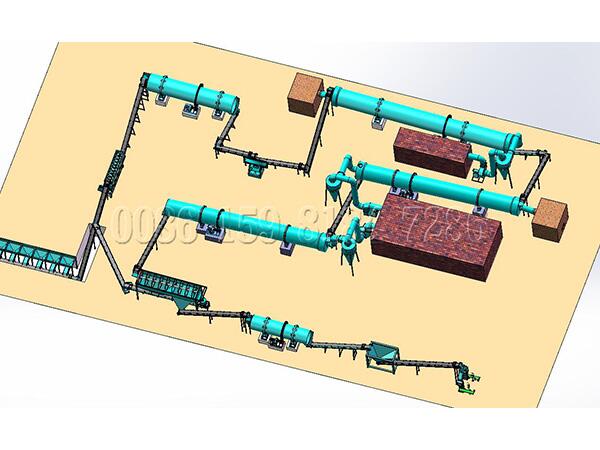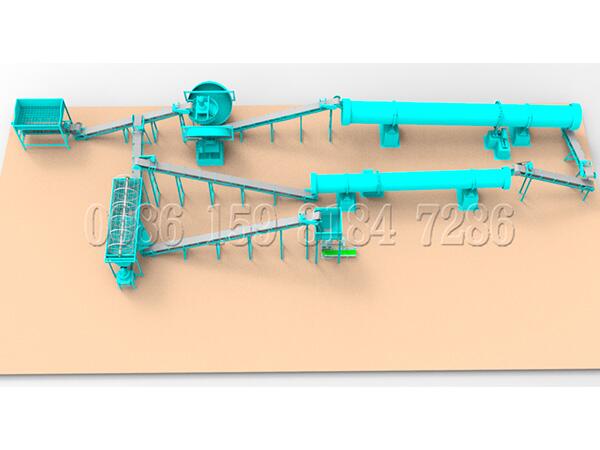 What methods can you use in the npk granulation plant?
Granulation is the process of producing granules. This step is an indispensable and most important step in the technological process of NPK compound fertilizer production line. Fertilizer particles produced by equipment are typically between 2–10 mm in size. To improve the quality of your npk,you need two common granulation technologies: dry granulation and wet granulation. There has a difference between dry granulation and wet granulation.It is that dry granulation forms granules without using any liquid whereas wet granulation need liquid.
Dry granulation technology for NPK fertilizer
Dry granulation is the process of forming granules without using any liquid solution.Therefore,it requires the humidity of materials between 10-15%.What equipment is needed for the dry technology?Our double roller extrusion granulator machines is a dry granulation machine. It adopts advanced technology for granulating dry NPK fertilizer powders. The fertilizer roller compactor presses and crushes your dry powder into oval pellets. Meanwhile,  you can save the expense and energy for the drying and cooling equipment. It has low humidity and a simple process.
Wet granulation technology for NPK fertilizer 
Wet granulation is the process of forming granules by adding a granulation liquid. Therefore, materials with moisture of about 30 % are most suitable for wet granulation. But you need what granulation equipment  in the NPK wet granulation process ?Our rotary drum granulating machine is a wet granulation equipment.It is suitable for you to add liquid vapour in granulating process.Under a certain liquid circumstance, it will make materials into granules because of the squeeze force. However, it is necessary for you to dry these pelleted NPK naturally or using a drying machine.Why dryer is must for your npk granulation plant?If you don't dry and cool the pellets,  the granules temperature and moisture will be too high to store. Thus, the rotary drying and cooling machines are necessary.Our drying machine will improve your production efficiency for your large scale NPK fertilizer pellets making.
Free Project Design:To flexibly respond to your various requirements,we can provide free process design drawing.It includes configuration plan and forward guidance of your NPK fertilizer plant .We can roundly and deeply customize solution for you .
Installation Guide for Site:We can assign special after-sales service worker to your NPK fertilizer plant.We will guid you to install and debug the production line.Besides,train operators on site to ensure your follow-up production.
Featured Customized Service:We have advanced machine to manufacture the products that customer wants to customize. We will send engineering technologies to measure your NPK fertilizer plant site.Besides, the configuration plan of production line fully meets your needs.Because we will design them according to your factory layout and local environment.
We have a complete NPK fertilizer production equipment.You can obtain higher economic benefits and the best service with lower investment.It is your wise choice to choose our high-quality fertilizer equipment manufacturing plant.If you want to know more details about npk fertilizer plant, please feel free to contact us!