Why start fertilizer blending manufacturing program?
BB fertilizer is a bulk blending compound fertilizer. Compound fertilizer containing nitrogen, phosphorus, potassium and trace elements, commonly known as BB fertilizer. The production process of BB fertilizer is to physically mix different types of granular fertilizers such as urea, ammonium sulfate, potassium chloride according to the required proportions. In addition, BB fertilizer has a flexible formula and balanced particle size.Besides,it has good particle strength, and no caking during storage.Therefore,many fertilizer manufacturers setup fertilizer blending plant.At present, organic fertilizers, compound fertilizers, BB fertilizers and other fertilizers are popular in the market. However, the BB fertilizer production process is the simplest and the investment is the least.
Details of building fertilizer blending factory
What is the preparing work brfore building fertilizer blending plant?
Unlike the preparation of NPK granular fertilizers from powdered materials, in a BB fertilizer blending line, you can use many different single or mixed granular fertilizers to produce BB fertilizers when selecting raw materials. For example, urea particles, monoammonium phosphate particles (MAP), diammonium phosphate particles (DAP), potassium chloride particles, ammonium chloride pellets, bentonite pellets, etc.In addition, the fertilizer formula of the BB fertilizer mixing line is adjustable. So, if you want to invest in the BB fertilizer industry, you can do research on the local soil composition or the nutrients your crops need.
The site for your BB fertilizer production factory
The BB fertilizer production line occupies a small area, even a 50m2 factory can start your BB fertilizer production.Because the process is simple and easy to operate, and you can get profits in a short time. Generally speaking, a complete BB fertilizer production line includes three parts : batching machine, mixer, packaging machine. In the BB fertilizer production line, the most important equipment is the mixer. Therefore, a mixer with excellent working performance is directly related to the production of high-quality BB fertilizer. According to the different needs of the BB fertilizer factory, such as site, capacity, power, etc., you can choose several hot-selling products of ShunXin. Whether you want a complete BB line equipment or need a specialized blender, we can customize it for you.
line for fertilizer blending system
The fertilizer blending line also is bulk blending fertilizer production line. A NPK fertilizer granulating line consists of crusher machine, fertilizer mixer, granulator, screening machine, fertilizer coating machine and automatic fertilizer packing machine. Compared with NPK fertilizer granulating lines, the fertilizer blending lines are fairly simple. Generally, a fertilizer blending line includes automatic bathing machine, BB fertilizer mixer, and fertilizer packing machine.
First, you need to prepare some inorganic fertilizer granules in proportion as the raw material of BB fertilizer. In order to achieve this goal, the batching machine will be your good helper. Our batching equipment can help you mix the raw materials in the proper ratio according to the formula.It can avoid the inaccurate manual operation that affects the ratio. All you have to do is set the right mix parameters, and you can get the material you want.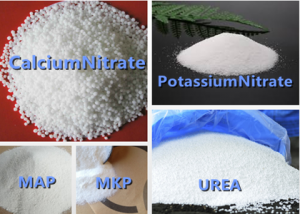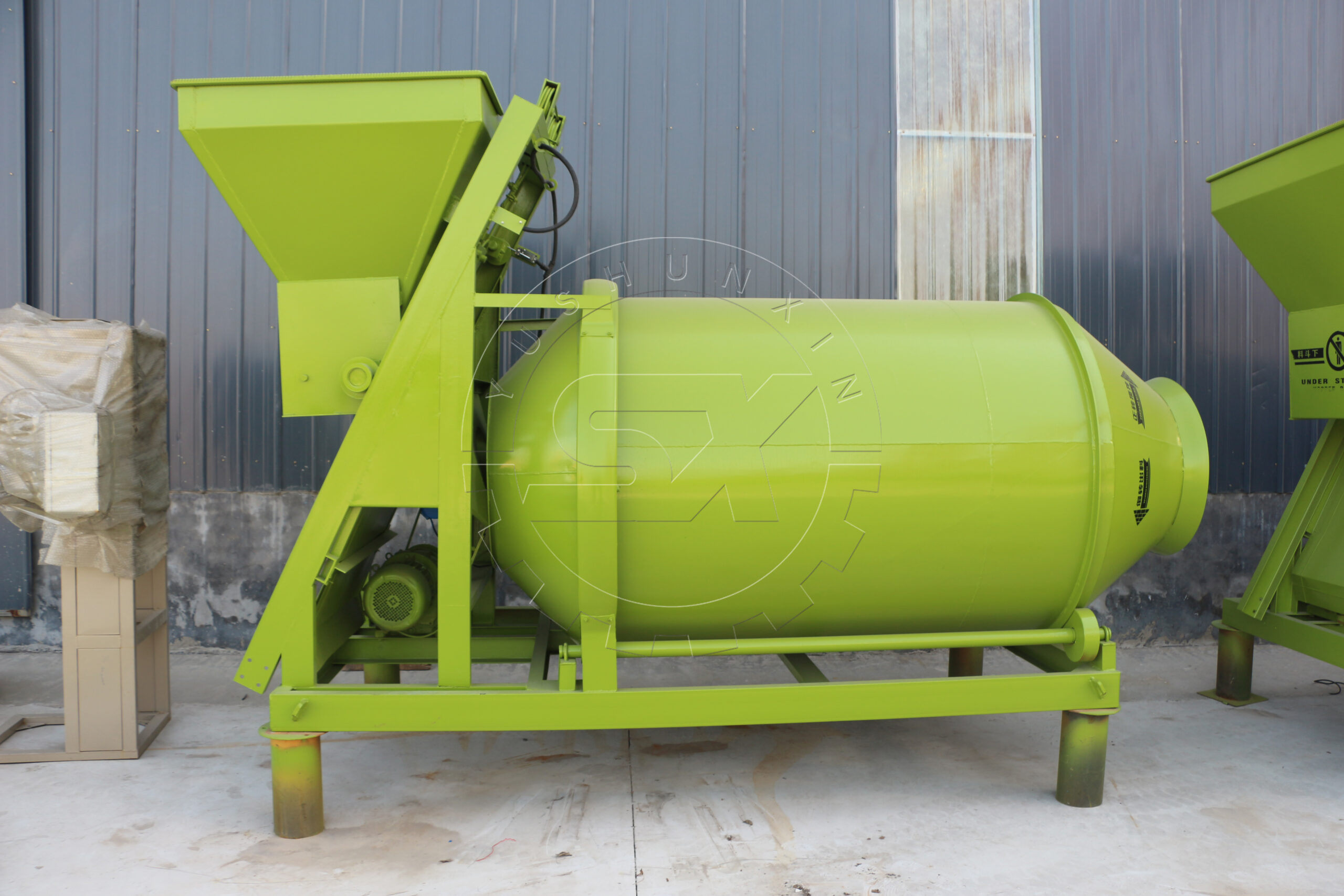 After the batching, the next step is to mix these bulk mixed fertilizer granules well with a BB fertilizer mixer. By using a BB fertilizer mixer, you can mixe these fertilizer granules evenly to ensure a balanced distribution of nutrients. And our BB fertilizer mixer overcomes the phenomenon of mixture chromatography or diversion caused by different proportions and particle sizes of raw materials, and improves the accuracy of batching. Our company has various blending equipment for your fertilizer mixing. According to your production capacity, there are single shaft and double shafts fertilizer blenders for you to choose. Besides, we also have vertical and horizontal fertilizer mixing equipment. They can mix your granular materials evenly and efficiently for better effects.
Finally, package the blending fertilizer.When you get the mixed NPK compound fertilizer, you can bag them.You need a BB fertilizer automatic packing scales to pack fertilizer granules. The quantitative precision of the system is 2%, and you can bag them into 5kg, 10kg, 15kg, 25kg etc. In addition, you can also add a coating machine before packaging. Because this coating machine can add a layer of film to the fertilizer to effectively prevent the fertilizer particles from agglomerating.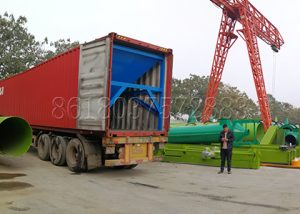 Why select ShunXin smart blender machine?
You can use BB fertilizer production line in 1-40 t/h compound fertilizer production factory. We will support customized service for fertilizer production customers. Bulk blending fertilizer production line includes batching, mixing and packing process. The BB fertilizer production line is available in making powder and granular compound fertilizer. It can make fertilizer with MOP, TSP, SSP and other materials.
How do we design smart blender machine? We always provide our customers equipment with easily and stable operation. And using Germany Siemens PLC centralized control system in the blender can realize fully automatic in the whole production process.
The mixer is suitable for the production of different raw materials, and is efficient and stable in production. With the characteristics of high precision, fast speed and long service life, it is the most ideal choice for BB fertilizer manufacturers. In addition, in order to meet your needs for various production capacities, we have mixers of various capacities for your reference. Whether you want to achieve high configuration or low configuration production line, we can customize it for you.
How to choose best bulk npk blending machine?
Our company produces many types of blenders, different models have different power and production capacity. The following are some of our hot-selling blender types.
Horizontal mixer
The remarkable feature of the horizontal mixer is that it saves space. At the same time, it can realize the stirring output of 2-15tons per hour. It is widely used in continuous mixing of blended fertilizers, generally after automatic batching equipment. The working principle is that the material enters the stirring tank and is uniformly stirred through the spiral blades mounted on a pair of opposite double shafts.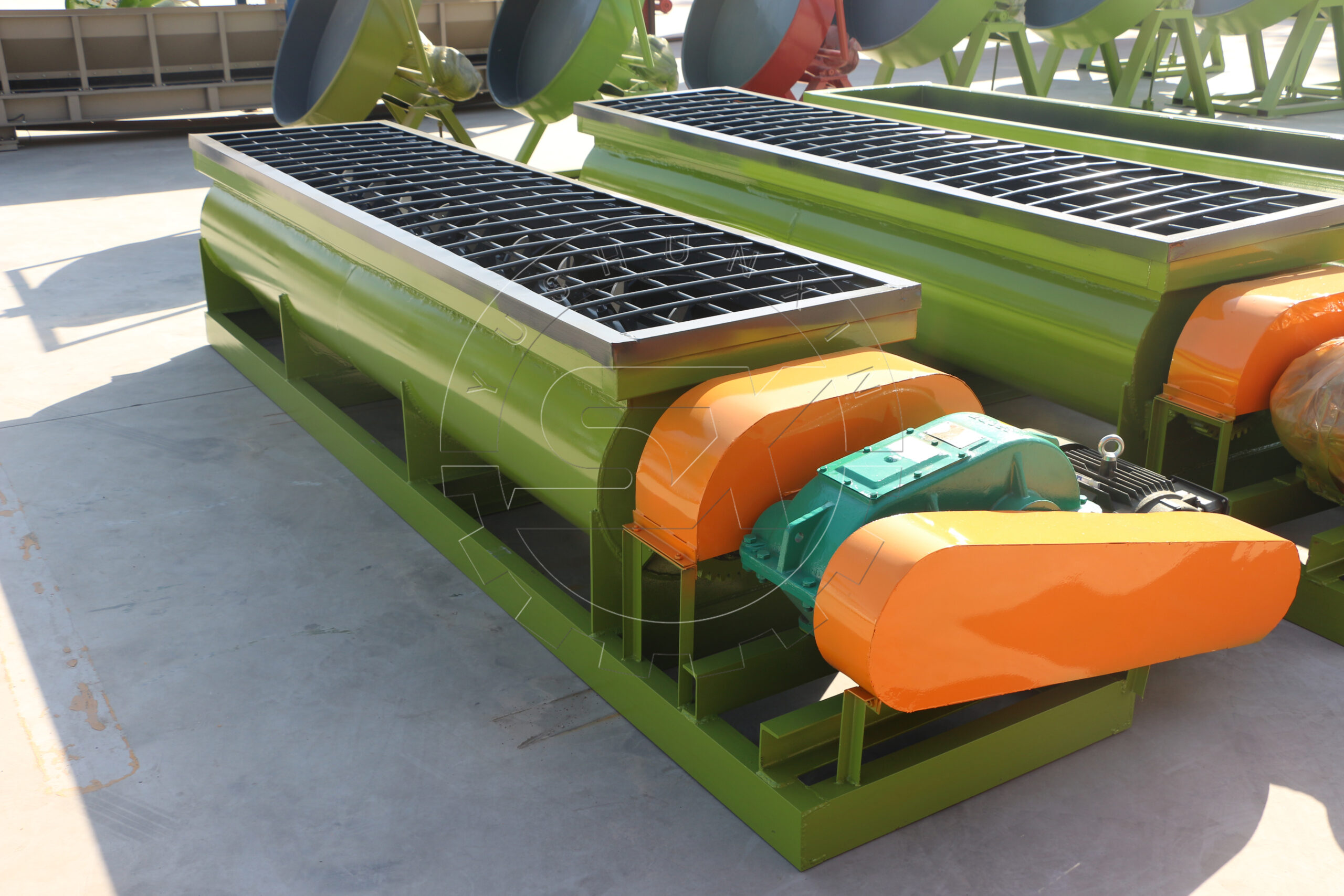 Drum type BB fertilizer mixer
Drum type BB fertilizer mixer can achieve continuous production ,and the output can reach 30-40 tons per hour;the mixer is highly efficient and customers can customize the lining of anticorrosion material according to their requirements.If you have a large scale fertilizer production business, we recommend you machines with high production capacity.For example, our rotary blending machine can meet your large fertilizer production capacity requirements.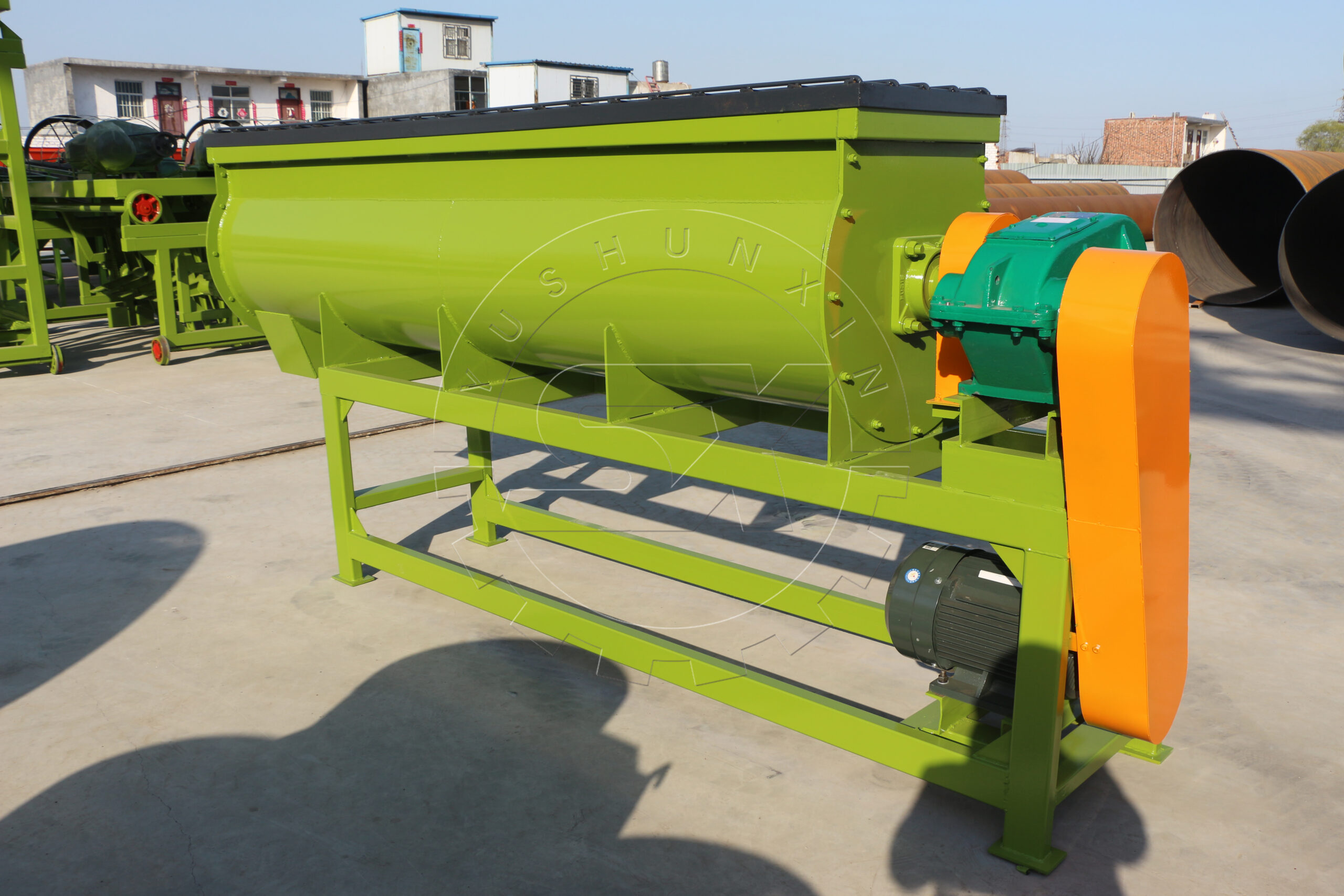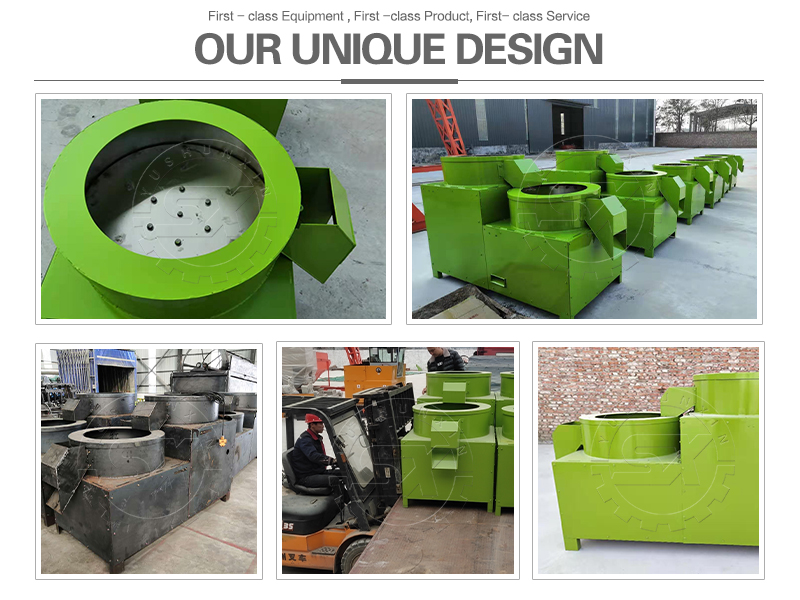 Disc Mixer
The vertical disc mixer is a special mixer for the fertilizer industry. It is a kind of mixing equipment specially produced by our company for mixing fertilizers and its maximum production capacity can reach 12tons per hour.The disc mixer feeds material from top ,discharge from bottom ,which is reasonable.What's more,it has high mixing efficiency and less occupied area.The rotation is smooth and the noise is low.To help you save electricity, the disc blender uses an advanced electric motor accessory that operates at only 7.5kw.
How to choose best BB fertilizer machine?All three of the above can be your choice. But in order to produce high-quality fertilizers more efficiently, you first need to determine what your raw materials are and what capacity you can budget.If you need a BB fertilizer quotation, please feel free to contact us with your production raw materials and capacity requirements, and our professionals will make price of a whole plant of fertilizer blending for you,which can help you choose best bulk blending machine.
What is fertilizer blending plant cost?
Choose a place for fertilizer blending plant
Your budget is the key to make fertilizer blending plant come true. If you have sufficient capital, the whole bulk blending production line including bucket elevator and mobile belt conveyor or other fertilizer production line can be chosen alternatively. And you can buy some auxiliary equipment to improve fertilizer quality. If you want to save the cost, recommend that you can bag fertilizer by your labor force or batch the materials on your own. Both of ways are possible.
Purchase advanced equipment
The main equipment of BB fertilizer mixing plant is mixer. If you are not so strict on the ratio of nutrient elements, you can do the ratio of materials manually. Secondly, if you are not worried about the packaging efficiency, you can hire 2-3 people to do manual packaging, which can reduce an equipment cost. But how to choose a cost-effective mixer is still very important. You can choose to buy directly from an equipment manufacturer like our Shunxin, rather than buy it through a middleman at a high price.
Cost of installing equipment
The cost of acquisition and installation of fertilizer blending plant is taken into consideration. In terms of installation problem, we can arrange our 1 – 2 engineers to install bulk blending production line in 3-4 days. The fees you need to offer. Or you can install it by your own for a week according to the fertilizer blending plant installation guidelines. It is up to you.
Transportation
We will choose the most economical transportation method according to the customer's situation, including land transportation, sea transportation and air transportation. In addition, we Shunxin have our own logistics line, which can guarantee the delivery time to the greatest extent, allowing you to experience our products faster.
What can we provide for fertilizer blending manufactures?
①Unique design experience:We adopts pit-style batching and accumulative weighing type, convenient to convey and transport the raw materials,easy to operate, saving labor.
②Equipped with advanced accessories:We constantly integrate advanced accessories from the domestic and foreign ,such as the Siemens,Schneider,ABB, Delixi, Baosteel ,and other excellent accessories.We always provide our customers equipment with easily and stable operation. And using Germany Siemens PLC centralized control system, can help you realize fully automatic in the whole production process.
③Experience special production solutions:Our equipment can meet any production capacity of 1-40t/h.Our sales manager can adjust easily according to your needs and your response of blended fertilizer on production capacity. For example, our drum type BB fertilizer mixer can achieve continuous production, and the output can reach 30-40 tons per hour;the mixer is highly efficient and customers can customize the lining of anticorrosion material according to their requirements.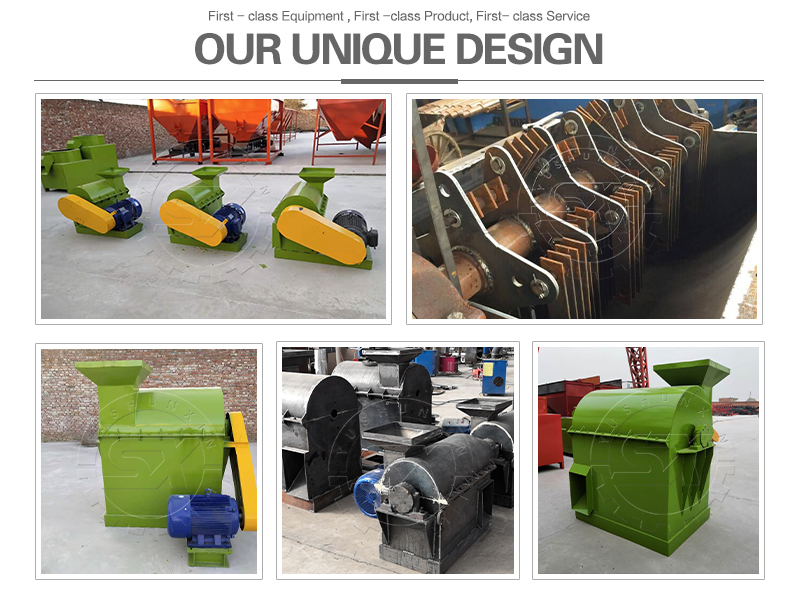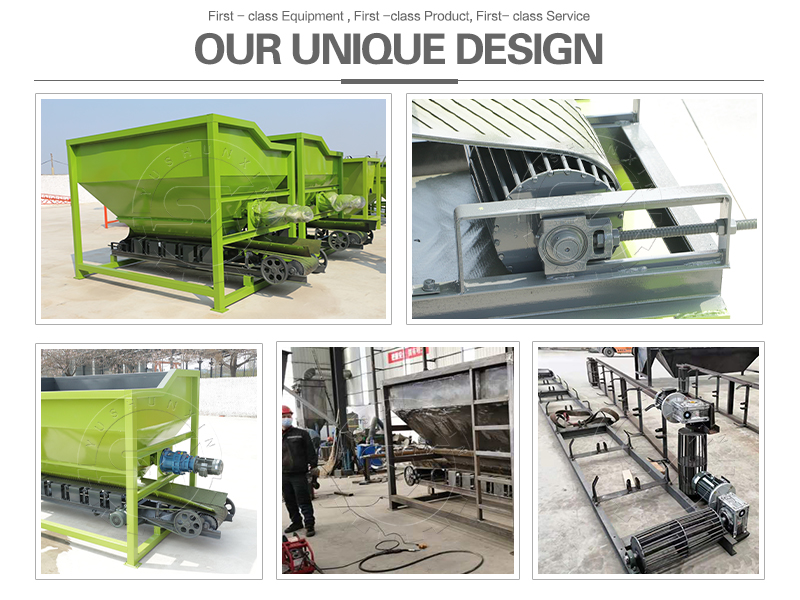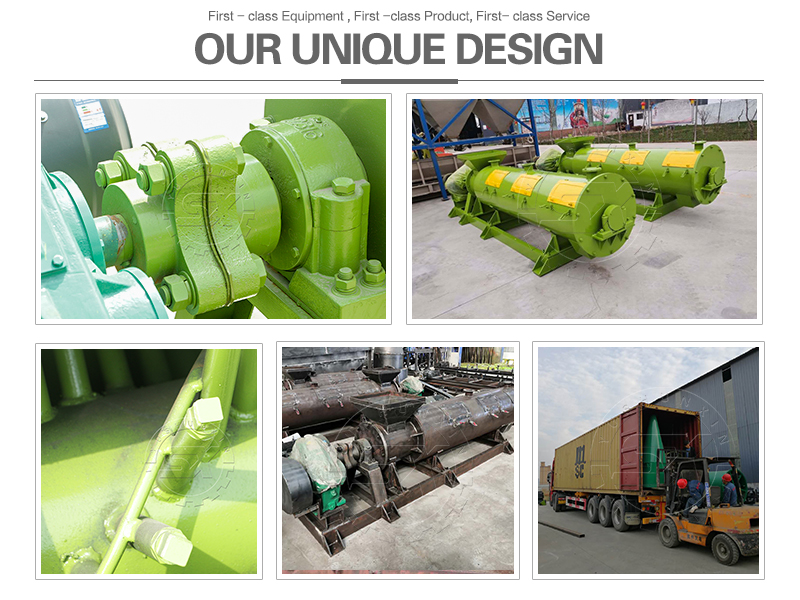 Those complete set of fertilizer bulk blending production plan or project can be offered for free, until we meet your needs. After the final decision, our sales manager can arrange delivery. When you receive the goods, a chain of service you can enjoy. If you want to know more, please tell us your brief introduction, and we will send you a complete quotation.
How we design fertilizer blending plant in Nepal for blends 20-20–10 or 15-15-15?
Recently, we received an enquiry from a Nepal customer who wants to use urea, DAP, MOP to produce blends 20:10:5 or 15:15:15.Therefore,he is very interested in our bulk blending equipment and plans.He need to buy two production lines  for BB fertilizer production. Lastly,we offer those complete set of fertilizer bulk blending production plant project :
At first, we confirm the materials are Urea, DAP, MOP which belongs to compound fertilizer. Therefore, choosing the suitable fertilizer production line is necessary and bulk blending production line is available.
Secondly, the production capacity he wants are 50,000 mt per year and 100,000 mt per year. For choosing the suitable bulk blending equipment to consist fertilizer blending line, we customize for our Nepal customer.In addition, for more effective production planning for Nepalese customers, we provide some production work solutions based on years of our experience:Target operation hours: 8 – 10 hours per day for around 270 days per year to produce 50,000 MT;Target operation hours: 8 – 10 hours per day for 270 days per year to produce 100,000 MT.
At last, because the Nepal customer wants to produce blends 20-20-10 or blends 15-15-15, we specially explained the role of the batching machine in the production process. Our batching machine can help customers produce higher quality blends20:20:10 or 15:15:15.
After that, we received satisfactory responses from Nepal customers and started our cooperation.